We design and build one-of-a-kind, custom statement pieces.
Wettrock Co. products are expertly handcrafted by artisan and owner Kevin Whetstone. A design is first sketched onto paper then rendered using 3D software. This facilitates intricate precision and high quality manufacturing.
Every component is fabricated using poured foundry recycled cast iron and reclaimed or urban salvage hardwood. Each piece is a unique work of art made to last for generations. With a distinct vintage industrial flavor and slightly rustic aesthetic, these beautiful designs work well with many styles and will quickly become the centerpiece of any room.
Want to learn more or visit the Wettrock Co. studio?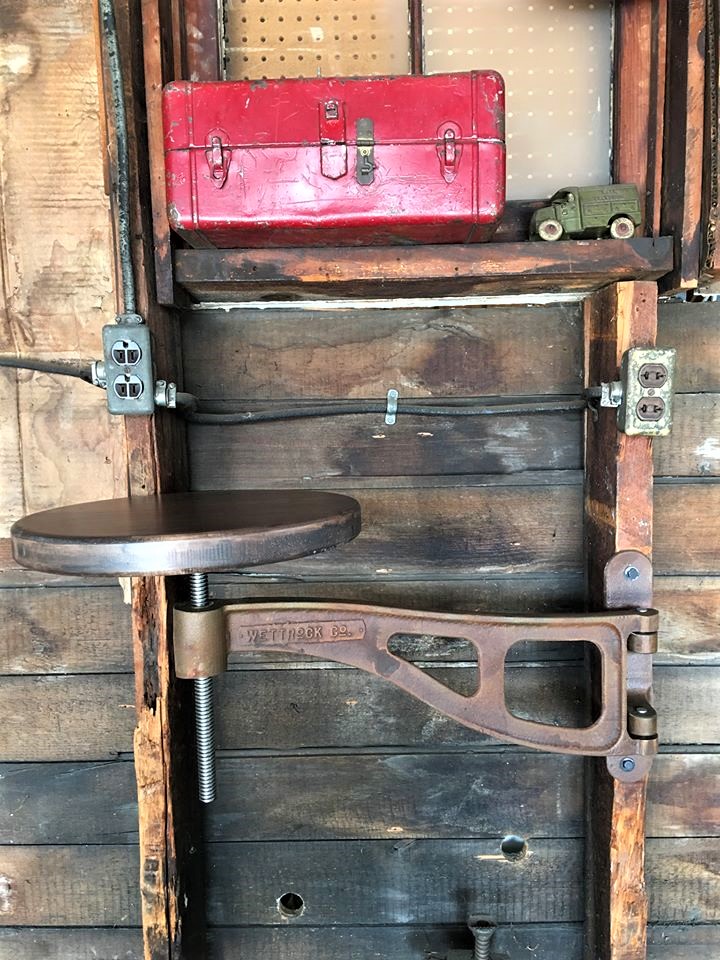 Kevin has a long history of successful entrepreneurship but his passion for woodworking and crafting with metal date back to fond childhood memories.
Kevin owned an embroidery and screen printing business for nearly 20 years. He sold that business in 2013. He has a technical engineering degree and is an experienced glass blower, potter, and artist. He also briefly owned and operated a retail shop in Colorado. Kevin's work pays homage to his Grandfather whose trade was making patterns for sand casting. He spent time as a child with his Grandpa sitting on a metal swing arm stool, what his Grandpa called "his stool", just like the ones he now creates for his customers. His Dad collected cars and motorcycles from the 30's, 40's and 50's. Kevin's work is highly influenced by the styles born from the Golden age of the 30's, the Pin-up girl WWII era, and the mid-century modern, post-war simplicity of the 50's. His roots are deeply planted in this rich American history and is what makes his work so special.